Ideas -> Meeting with house keeping
In order to increase awareness about environmental problems among house keeping, security guards, electricians, plumbers, etc. we planned to organize regular meetings with all staff and explain them about global warming, energy crisis, etc. issues and explained them how we can save energy to reduce the problems caused by ever increasing energy demands.
As part of this idea we organized our first meeting with all IIIT house keeping, most security guards, electricians, plumbers, etc. on 29th September, 2010. One of the MS students of IIIT Hyderabad, Mr. Suman Yelati helped us in giving talk in local language (Telugu) in which most of the attendees were comfortable. At the end every one appreciated the effort and requested that more such talks get organized.
Some of the pictures that were taken during our first meeting on 29th are included below: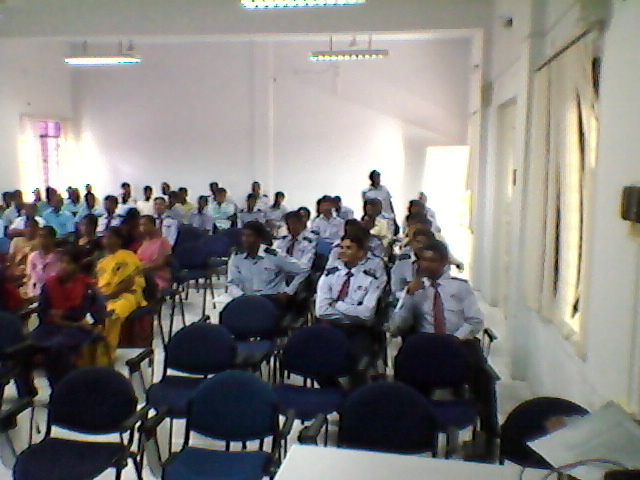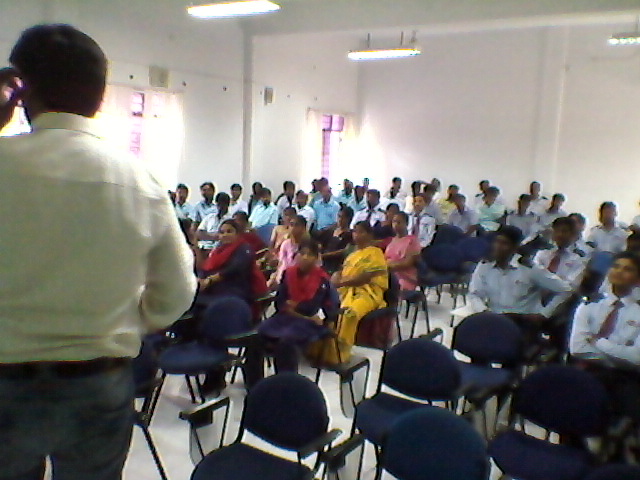 Latest news
We have launched Jain Greens as part of Green Initiatives. Jain Greens aims to provide solutions such as electrical vehicles, Solar panels, LED lights, bio-degradable packing material, Solar heaters or cookers, etc. as part of its initiatives.